What is COMPUTHERM KonvekPRO?
The advantages of programmable thermostats are already known to many, but what about older types of gas convectors? A complete replacement of the heating network in the building would be a significant financial investment, but for KonvekPRO it will not be necessary.
With the help of the product, old gas convector heating can be easily retrofitted, making the heating controllable and therefore much more energy-saving and comfortable. The device allows you to control even existing mechanical gas convectors with a digital room thermostat. Up to 30% of heating costs can be saved through modernization.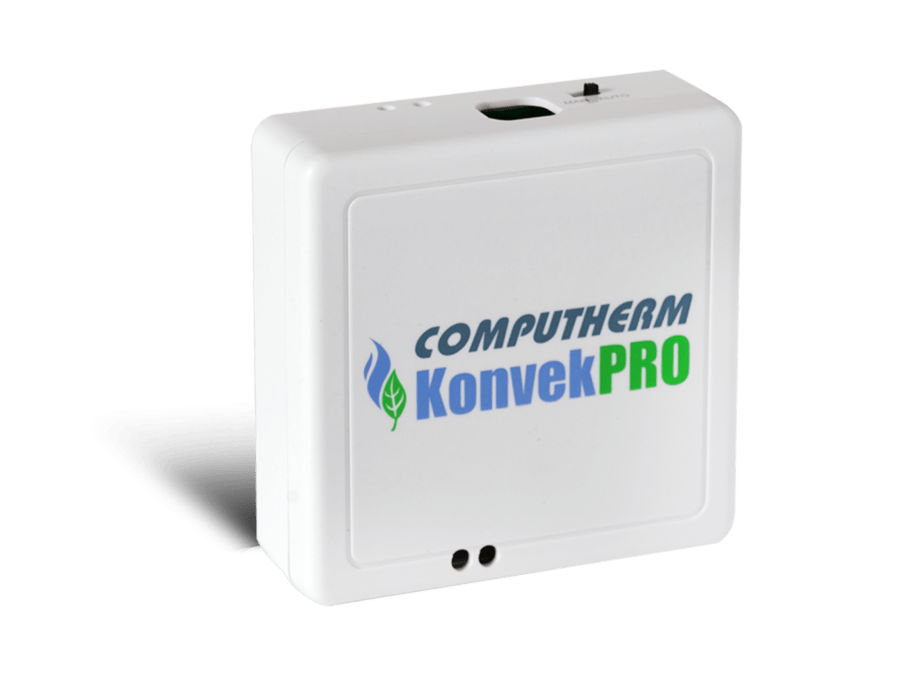 What are the benefits of controlling a gas heater with a thermostat?
There is no unnecessary heating as you can program the thermostat to program when the heating will run and when it won't.
It provides more even heating, so you don't have to get up in the morning in the cold, and you can expect a warm apartment when you return from work.
It is economical as the desired temperature can be set precisely, which is important as lowering the temperature by 1 ° C can lead to cost savings of up to 6%.
There is no need to turn the knob on the gas convector, the thermostat measures and sets the temperature automatically.
It is also possible to control several gas stoves at the same time. In this case, several KonvekPRO units can be controlled with the same room thermostat.
Using the KonvekPRO and the Wi-Fi thermostat, the gas convector can even be controlled via the Internet.
The great advantage of KonvekPRO is that it can be connected to almost all gas convectors, it is compatible with other systems in smart homes and can be easily commissioned without disassembling, disassembling and destroying the convectors, so there is no need to worry about safety.
The device can start and stop the gas convector by changing the temperature of the tube thermostat of the gas convector based on the time periods and temperatures set on the room thermostat. To work, you need an adapter that is included in the product package, which is connected to an electrical outlet.
For an easy and efficient modernization of the heating network, please contact us!